Making the Case is a 10-15 page testimonial written by our leading PCC editorial team that positions your technology, platform, or service as an essential business solution. Making the Case addresses the decision makers' pain points—ROI, real day-to-day benefits, and provides them with solid evidence to convince their company to invest.
Presented in four sections—current pain point, your solution, case study and "making the case" to all decision-makers.
Leverage our leading audiences to drive leads—content designed to address titles of decision makers who purchase your products or services.
Clients will receive and maintain ownership of all content.
Can be co-branded with our industry-leading publication.
Push-Marketing Program to Our Audiences
Posted to the premium content section of your selected publication's website.
Promotional eBlast to the entire channel reach of your selected publication.
Custom registration page.
Leads from downloaded Making the Case guide.
Inclusion in eNewsletters.
Custom full-page or 2-page spread print ad to include in your selected publication.
BONUS Audience Connect Buying Intent Lead Gen Program with print ad.
See Examples of Our Work
We invite you to request downloads of content we've created for our clients.
Making the Case – Safety in Logistics Operations
Making the Case - Global, Standardized Labeling Solution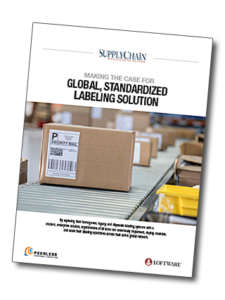 Making the Case - Study on High-Performance Computing Usage for Engineering Simulation